A professor from Sheba Medical Center receives a special award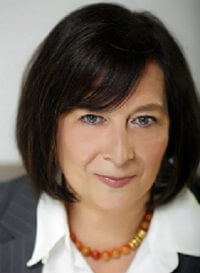 Professor Bella Kaufman
Distinguished for her activism and outstanding service to vulnerable patient groups, Professor Bella Kaufman, the deputy chief of the Cancer Treatment Center and head of the Breast Cancer Unit at the Chaim Sheba Medical Center, receives the ASCO Humanitarian Award. ASCO – the professional American Society of Clinical Oncology – numbers over 50 000 members. About 3000 members attended the ASCO convention which was held in Chicago this year; among those were 60 Israeli oncologists.
The ASCO Humanitarian Award recognizes oncologists who treat and provide medical help to patients from underprivileged socio-economic population groups in Israel. This kind of help is usually provided on a volunteer basis and is not a part of the doctor's official professional duties. According to Professor Kaufman, her humanitarian service gives her a feeling of a meaningful contribution and allows her avoiding an emotional burn-out which is often caused by a routine daily work.
Professor Kaufman leads a scientific research dealing with the mutation of BRCA1/BRCA2 genes, and takes part in the development of new generation medications for curing breast cancer. At the present time the Chaim Sheba Medical Center, together with other medical centers in Israel, is working out a single policy in the field of diagnostics and medical treatment for female patients with genetic mutations of the BRCA1/BRCA2 kind. It is expected that the results of this work will positively affect the quality of the medical care process for female patients who suffer from breast cancer due to preexisting genetic disposition for this disease.
During her years of volunteer service, Professor Kaufman achieved quite a few significant breakthroughs in the field of patients' rights to receive medical care, regardless of their ethnic background and economical status. As part of her volunteer work, Professor Kaufman had visited Palestinian villages on the west coast of the Jordan River, on numerous occasions. In the last several years, as the Palestinian population in Israel is naturally growing, so is the number of oncologic patients, who are in need of professional medical care, in this sector of the Israeli society, is constantly growing. According to Professor Kaufman, the situation in Israel, regarding oncologic patients, who live on Palestinian territories, is quite a complicated one: "These people do not have medical insurance, nor do they have the possibility to go back to their homelands". Professor Kaufman is doing everything in her power to ease their situation and provide the necessary medical help.
"I experience great joy – says Professor Kaufman – when I meet my former female patients, who received medical treatment in our breast cancer unit, and had undergone some difficult procedures such as chemotherapy; and yet, they come to visit me and bring their newborn babies along with them. It is impossible do describe in words the whole hearted happiness of these women, who managed to go back to normal life after beating the disease. Moments like these fill me with great energy and a clear understanding that my professional efforts are not carried out in vain".