The Chaim Sheba Medical Center at Tel hashomer
Chaim Sheba is a university-affiliated tertiary hospital that serves as Israel's national medical center in many fields.
Renowned for its compassionate care and leading-edge medicine, the Sheba hospital operates 150 well equipped offices and clinics with 1990 hospital beds. 1,000 medical specialists, 5,800 nursing, administrative and technical staff are taking care of it''s patients. It is also a major medical-scientific research powerhouse that collaborates internationally with the bio-tech and pharmaceutical industries.
Read more ->
Sheba Medical Center ranks as the 10th Best Hospital in the World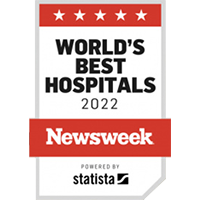 Sheba - Israel's largest medical center has been ranked yesterday (20.3.19') as Newsweek's 10th' best hospital in the world. The medical centers at the top three are the American Mayo Clinic from Rochester, Minnesota, which has been operating since 1889; Cleveland Clinic, also from the United States; and Singapore General Hospital. Among the reasons for their choice was the hospital's position as "a leader in medical science and biotechnical innovation, both in the Middle East and worldwide".
UPDATE REGARDING HAMAS-ISRAEL WAR 20/11/23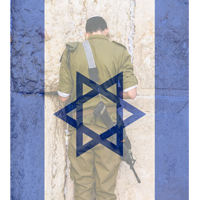 Dear patients,
We understand that . Despite the ongoing war, Israeli hospitals remain committed to aiding patients globally. Our facilities are prepared for wartime conditions, and our medical staff is ready to assist.
Additionally, the current situation has enabled us to offer remote consultations with top specialists in various fields such as cardiology, cardio-surgery, hematooncology, gynecology-oncology, urooncology, breast cancer, gastro-oncology, endocrinology, melanoma, and sarcomas, which were previously unavailable.
Don't wait- contact us to check if we can help you.
Considering treatment in Israel?
Sheba hospital's expertise is at your service!
The professionals at the Chaim Sheba International Medicine Department strive to surround each patient, who is seeking treatment in Israel, with sincere care and attention and to ensure professional quality care at all stages of the patients treatment.
Here, despite the great distance from their home, Sheba's patients gain a sense of confidence, calmness and comfort. The advantages of treatment in the Chaim Sheba medical center are numerous...
Read more ->
Sheba Medical Center news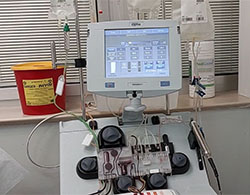 Recently, Sheba Hospital and Vidac Pharma partnered to evaluate a novel drug with the potential to reverse the Warburg effect. Read more ->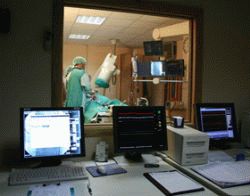 Sheba Medical Center - the only medical center in Israel where this unique technology can be found. Since last year, a brand new approach to the treatment of Leukemia, developed under the sponsorship of the Lemelbaum family, practiced at the Institute for the Study of Melanoma "Ella" at the Sheba Medical Center. Read more ->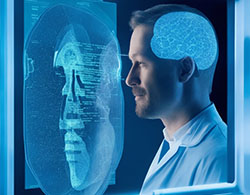 Thousands of patients diagnosed with cerebral hemorrhage have received treatment at Sheba Medical Center. Recent patients, however, have been leaving the hospital in notably better condition. The marked improvement? An advanced AI system that prioritizes Read more ->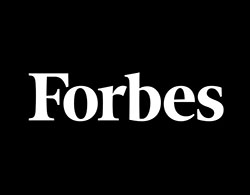 Sheba is the heart and hub of medical innovation in Israel. It is the force that constantly pumps new life into global healthcare, biotechnology, digital hospital systems, and patient-centric care. What's going on at Sheba that puts it at the forefront of international healthcare and attracts patients from all over the world? Read on Forbes Israel site ->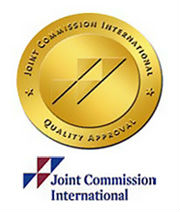 The international organization Joint Commission International (JCI), which deals with quality and safety control over medical services provided by medical centers and hospitals all around the world, had recently accredited The Chaim Sheba Medical Center with a certificate of compliance with high academic standards, and had registered it in the list of exemplary medical centers. Read more ->
Distinguished for her activism and outstanding service to vulnerable patient groups, Professor Bella Kaufman, the deputy chief of the Cancer Treatment Center and head of the Breast Cancer Unit at the Chaim Sheba Medical Center, receives the ASCO Humanitarian Award. ASCO – the professional American Society of Clinical Oncology – numbers over 50 000 members. About 3000 members attended the ASCO convention which was held in Chicago this year; among those were 60 Israeli oncologists. Read more ->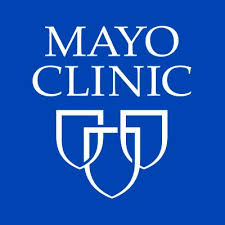 Specialists from the Davidai Cardiac Arrhythmia Center, which operates under the auspices of the Heart Treatment and Research Center at Chaim Sheba Medical Center, had recently began the practice of holding videoconferences with their colleagues – clinical arrhythmology experts from one of the world leading medical centers, the internationally acclaimed Mayo Clinic (USA) Read more ->
Sheba patients speak

This story began about two years ago, when 11-year-old Rodion Garbunia was diagnosed with fourth degree Scoliosis. Experts doctors in his native city of Sochi, Moscow and St. Petersburg wrote: "Fourth degree Scoliosis is incurable. If you want to have surgery, please, but the boy will remain disabled….
The salvation began in August 2010, when his parents appealed for help to the Sheba Hospital. Read more ->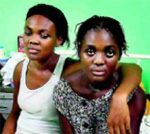 This is the feeling of a young Sunlab Zamur from Haiti, who have suffered during the earthquake. Zamur was inside of her house during the catastrophe when the weight of a two-story structure fall on her. The result was a tragedy, a partial loss of both legs.
Thanks to the generosity of the Jews from the United States and the professionalism of Dr. Sunlab Zamur from Chaim Sheba Hospital, Zamur has a chance to stand on her feet, to walk and dance again! Read more ->