Joseph Buchman Center of Gynecology and Obstetrics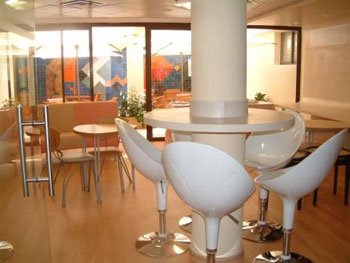 Gynecology literally means the study and science of women, and focuses primarily on the health of the female reproductive system, to include the uterus, vagina, and ovaries. For almost 4000 years, physicians have dedicated their lives to understanding the mysteries of women's reproductive issues.
There is perhaps no more miraculous accomplishment in human physiology than a woman's ability to reproduce. Some would say it's one of God's greatest gifts to mankind. With that in mind, the highly trained, personable, and compassionate staff at the Joseph Buchman Center of Gynecology and Obstetrics wants to welcome you to their caring hands. The personnel takes a sincere and sensitive interest in the outcome of treatment, from simple gynecological infections to unusual bleeding and ovarian issues, on through obstetrics and healthy childbirth.
In addition, the department provides therapies for treating infertility, making use of innovative approaches to artificial insemination, as well as treatment for complications of pregnancy in the first and second trimesters (up to 24 weeks).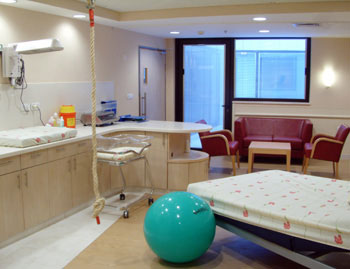 The Department's approach is to accept women before and after gynecological operations. A a very broad spectrum of surgical procedures is preformed , to include minimally invasive laparoscopic surgery, surgeries requiring a wide incision in the abdominal wall (laparotomy), as well as operations via intrauterine access. Diagnosis is provided as soon as possible to facilitate timely treatment. This enables the center's professionals to manage the disease effectively, minimizing any required hospitalization. The goal of the Joseph Buchman Center of Gynecology and Obstetrics is to get the patients home quickly, back to family and friends.
The center's gynecologists, obstetricians, nurses, and support staff have extensive knowledge in their respective fields of practice.
Specialists from the Joseph Buchman Center of Gynecology and Obstetrics take an active role in consultations, ensuring the highest level of personal patient care. The department collaborates with other departments within Chaim Sheba Medical Center, allowing patients access to a full range of care, including medical geneticists, Ultrasound experts, physicians from the Department of Preterm Infants, endocrinologists, dietitians, counselors from various related medical fields, imaging specialists (CT, MRI, x-ray), internists, cardiologists, surgeons, gastroenterologists, hematologists, orthopedists, specialists in chronic wounds, pain management and many others.