About Chaim Sheba Medical Center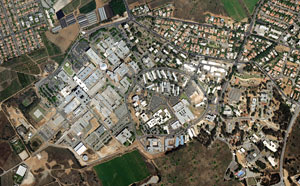 Located in the Tel HaShomer area in Tel Aviv, the Sheba Medical Center bears the name of one of Israel''s greatest medical patriots, Chaim Sheba, who demonstrated the utmost commitment to his patients and nation. Since its establishment in 1953, the center has grown, and today is the largest and most recognized modern university medical center in the Middle East. The medical staff at Chaim Sheba Medical Center is highly professional, many have made groundbreaking advances in medicine and all are committed to the excellence Dr. Sheba inspired.
Chaim Sheba Medical Center consists of 150 well-equipped offices and clinics, and currently maintains 1,990 hospital beds. We employ more than 1,000 physicians, along with 5,800 nurses, administrative, and technical staff.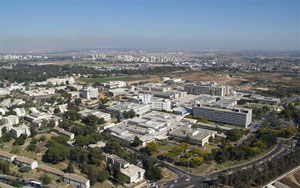 We are proud to provide a unique combination of medical and rehabilitative care. Chaim Sheba Medical Center''s facilities annually provide:
Emergency Room Visits – 1,117,000 patients
In-Patient Hospitalizations – 107,000
Medical Examinations and Tests – 2 million
Annual Budget for Examinations and Tests - $320 million
Chaim Sheba Medical Center provides an extensive clinical base for the medical faculties of Tel Aviv and Bar-Ilan Universities. In addition, the hospital provides a base for experimental observations of Weizmann Scientific Institute, as well as carrying out at least 25 percent of all medical research conducted in Israel. Chaim Sheba Medical Center is the only Israeli hospital selected by the American Association for the FWA federal research grants.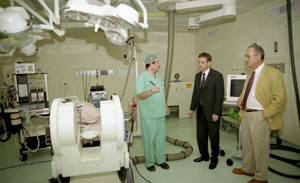 Research is essential for effective medical care, which is why many of our most distinguished practitioners commit blocks of their valuable time to research. Our main areas of research at the Medical Center include cardiology, genetics and oncogenetics, oncology, oncosurgery, hemato-oncology, neurology, immunology, epidemiology, malignant diseases and injuries, as well as regenerative medicine and the use of stem cells. The center actively studies autoimmune diseases, hypertension, diabetes, and Alzheimer''s disease, as well as other neurodegenerative diseases in hopes of improving the quality of life of those afflicted by these ailments.
In addition to conventional medical disciplines, Chaim Sheba Medical Center offers the following highly specialized institutions: Cardiology, Genetics, Haemato-Oncology, Radiology, and the Institute of Artificial Fertilization and Development. The Center also operates a Multi-Diagnostic Center, Burn Center, and Center of Maxillofacial Surgery.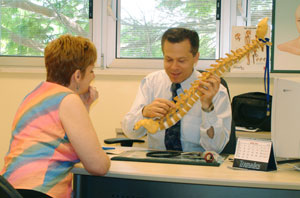 Of particular note is the Center for Bone Marrow Transplantation, which is one of the largest in Europe and located on the highest medical and scientific level. The professional and compassionate bone marrow transplantation staff uses cutting-edge techniques to ensure the most effective and lasting transplants possible. To-date, the center has successfully conducted hundreds of bone marrow transplants, along with several thousand stem cell transplants.
Chaim Sheba Hospital is the first hospital in Israel to successfully carry out the following key procedures: open-heart surgery, implantation of artificial hearts to correct heart defects in children, as well as the first successful artificial insemination.
What city is Sheba Medical Center?
The Sheba Medical Center is located in Tel Hashomer, Ramat Gan, near Tel Aviv.
Sheba hospital on Google maps.
In addition to the extensive diagnostic and therapeutic activities of the Medical Center, much attention is given to the rehabilitation necessary to successfully return the patient to a rich and fulfilling life. Rehabilitative specialists are engaged in restoring the health of patients who have undergone heart surgery and childbirth.
Chaim Sheba''s Rehabilitation Center is the largest and most diverse in all of Israel and includes a wide range of specialized rehabilitation units: respiratory, neurological, orthopedic, psychiatric, geriatric, and post-traumatic rehabilitation.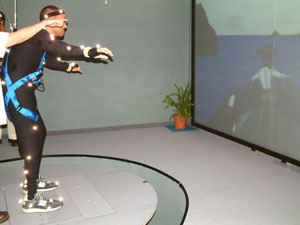 A significant part of the Chaim Sheba Medical Center is the Gertner Israeli National Institute for Epidemiology and Research on Public Health, which is the equivalent of the American National Institutes of Health. The hospital also maintains a national bank for venous cord blood, as well as the world-renowned Israeli National Center for Medical Simulation (MSR), which uses various technologies, including robot patients, for the advanced training of future nurses.
As the leading training center in Israel and the region, Chaim Sheba offers modern courses to foreign universities and conducts a variety of medical courses and seminars annually.
Chaim Sheba Medical Center takes an active part in international medical organizations, regularly sending its first-line professional staff to provide emergency medical care in hotspots around the world, including Haiti, Kosovo, Armenia, Cambodia, Sri Lanka, Rwanda, Equatorial Guinea, and others.
Diplomats, politicians, and community leaders from Israel, America, Russia, and many other countries, enjoy the excellent services of Chaim Sheba Medical Center. We are dedicated to the health of our patients and are committed to quality care.