Sheba Medical Center ranks as the 10th Best Hospital in the World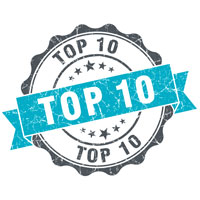 Sheba - Israel's largest medical center has been ranked yesterday (20.3.19') as Newsweek's 10th' best hospital in the world. The medical centers at the top three are the American Mayo Clinic from Rochester, Minnesota, which has been operating since 1889; Cleveland Clinic, also from the United States; and Singapore General Hospital. Among the reasons for their choice was the hospital's position as "a leader in medical science and biotechnical innovation, both in the Middle East and worldwide".
Newsweek mentions Sheba's affiliation with Tel Aviv university, and describes it as including centers for nearly all divisions and specialties, which serve over 1 million patients per year. According to Newsweek, more than a quarter of all clinical research conducted in Israel takes place at Sheba. According to the paper, this ranking was based on reviews, which were given by "a panel of specialists - doctors and medical professionals".

Last December, at Globes Magazine's Israeli business conference, head of Sheba Prof. Itzik Kreiss said: "one of Sheba's strategies to increase its budget and resources is by encouraging innovation as a means to stimulate growth." Kreiss also added, "Therefore, we decided to found an entire center dedicated to innovation. This is a place where people are provided with time, space and resources necessary for the implementation of ideas. We encourage resident startups and invite startup companies from outside to collaborate with us".
A list of the world's best hospitals, according to "Newsweek"
The Mayo Clinic. Minessota, USA
Cleveland Clinic. Cleveland, USA
Singapore General Hospital, Singapore
Johns Hopkins Hospital. Baltimore, USA
Charité. Berlin, Germany
Massachusetts General Hospital, Boston, USA
Toronto General Hospital. Toronto, Canada
University of Tokyo Hospital. Tokya, Japan
Lausanne University Hospital. Lausanne, Switzerland
Sheba Medical Center. Tel Aviv, Israel
Source