Covid-19 update for patients wishing to receive medical treatment in Israel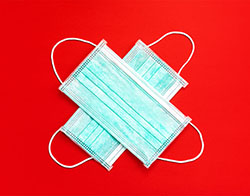 We would like to update you on the current state of mind at this time in Israel. More than 50% of the total population (not including children under 16) in Israel are vaccinated against COVID19. Life in Israel is starting to get back to normal. Masks are no longer required in open spaces. Restaurants, theaters, clubs and other facilities are open (some with light restrictions).
However, the situation in other countries remains problematic, and therefor the limitations on international travel to Israel currently remain in place.
Arrival conditions for patients wishing to receive medical treatment in Israel
Covid-19 regulations for medical tourism in Israel – updates according to the ministry of health of Israel
INFORMATION UPDATED: APRIL 27, 2021
Only selected cases are accepted. Mainly oncology and complicated cases.
The patient is required to obtain an entry permission from Israel's ministry of Health. If your case is accepted by the hospital, the hospital applies for the patient.
Upon arrival, the patient is required to stay in hospital quarantine for 10 days.
The patient is required to undergo a minimum of 3 Corona tests- before arrival to Israel, after is arrival to Israel, and after the quarantine.
At the moment, there are no exceptions, even if they patient is vaccinated.
Please do not hesitate to contact us via email/phone/Whatsapp to check eligibility of arrival for your individial case.