Resection of the Bladder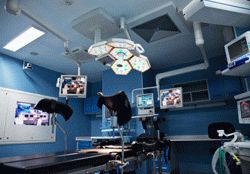 Resection of the bladder or partial cystoctomy involves surgical removal of a portion of the patient''s bladder. Typically, this procedure is recommended to patients diagnosed with malignant or benign tumors of the bladder.
If the tumor is malignant in nature, a bladder resection can be performed only in cases where the cancers are not covered by the urethra or the bladder neck, have clearly identifiable boundaries, and if the surgical margins are greater than two centimeters. The physician may also choose to perform a bladder resection to obtain tissue for a biopsy, to investigate a specific area of the bladder, or in other situations where no transurethral resection is required.
Bladder resection can help maintain the natural function of the body, and alleviate the painful symptoms. It also reduces significantly the risk of complications when compared with complete removal of the organ.