CAR-T cell therapy cost in Israel
CAR-T cell therapy has given hope to many haemato-oncological patients around the world. The new innovative immunotherapy method uses the patient's own immune system to seek and kill cancer cells. As of 2022, six CAR-T therapies have been approved in the USA (Abecma™ ,Breyanzi™, Kymriah™, Tecartus™, Yescarta™, Carvykti™), and many hospitals around the world offer the cutting-edge treatment. Unfortunately, the treatment's cost keeps it out of reach for many patients.
Prices of the USA based CAR-T's vary between $300,000 USD and $500,000 USD, since the patient's blood needs to be transferred to the USA pharmaceutical company and then transferred back to the country of origin, all under strictly supervised conditions, in order to preserve the freshness and effectiveness of the CAR-T cells.
Other countries have begun to develop their own in-house CAR-T treatments, but to this day (2022), many are still in early stages and without much experience in the complicated procedure and treatment of the therapy's side effects. (CRS -Cytokine release syndrome- syndrome)
Sheba hospital's CAR- T therapy
Sheba Hospital's in-house CAR-T therapy has begun operating in 2015 and to this day more than 250 patients have undergone the treatment. In fact, one of the reasons which Sheba hospital was nominated as one of the best 10 hospitals in the world by Newsweek magazine, was the innovative research and medical discoveries done in Sheba's laboratories.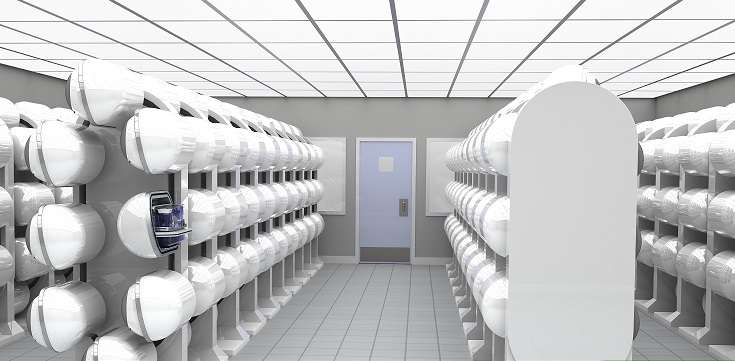 Lonza's cocoon system at Sheba hospital
Comparison of CAR-T processes
| SHEBA IN HOUSE CAR-T | OTHER COMMERCIAL CAR-T'S |
| --- | --- |
| The entire process is done in-house | Blood & cells fly on a long journey overseas |
| Cell quality is preserved | Cell quality affected by the freezing |
| Suitable for a wide range of diseases | Approved for a few diseases |
| Takes about 10 days | Takes 1-2 months |
| Cost: $100,000-$120,000 USD | Cost: $200,000-$500,000 USD (Depending on the country) |
Read more about the difference between Sheba's in-house CAR-T therapy and other commercial CAR-T's >>
---
CAR-T therapy in Sheba hospital -patient review
What does the price of CAR-T therapy in Sheba consist of?
| ITEM | COST |
| --- | --- |
| Assessment - Including ambulatory tests: bone scan, pulmonary function, MUGA, laboratory tests, bone marrow biopsy, imaging, CT and ultrasound scans, nuclear medicine, etc. | $5,000-$15,000 |
| Pre-CAR T chemotherapy, if needed | $5,000-$100,000 |
| CAR-T procedure - including lymphocyte cell collection, Laboratory preparation | $35,000 |
| 21 days of acute care hospitalization (standard protocol) | $31,500 |
| Blood products according to patients' condition 5-30 | $1,390-$8,340 |
| Accommodation cost estimate for 2 months | $4000-$10,000 |
---
What types of cancer respond to the Car T cell procedure?
CAR-T might be suitable for CD19 positive patients with the following conditions:
Acute Lymphocytic Leukemia (ALL), Adult
Leukemia (ALL), Child
Acute Myelogenous Leukemia (AML)
Non-Hodgkin Lymphoma (NHL), Adult and Child
Multiple Myeloma
SUCCESS RATE:
85-90% in young children 80% in teenagers 70% in the entire patient population
---
Patients from the following countries received Car-T treatment in Sheba hospital: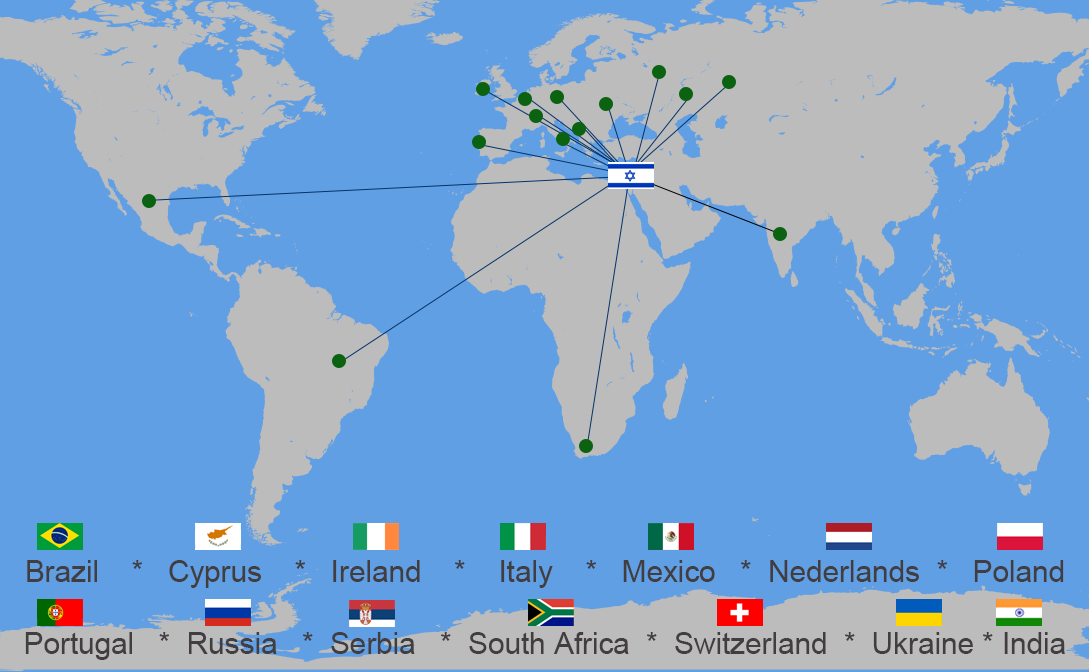 ---
READ MORE ABOUT CAR-T CELL THERAPY IN SHEBA HOSPITAL >>
CAR-T therapy in Sheba hospital, Israel - patient's father review
What is your opinion about the medical treatment you received in Sheba Hospital?