Arnon Nagler, MD, M.Sc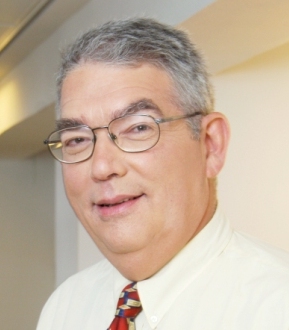 Specialties: Hematology Blood and Marrow Transplant, Internal Medicine
Current position: Director of the Division of Hematology, Sheba Medical Center, Director of Bone Marrow transplantation and Cord Blood Bank, Sheba Medical Center
Interest topics: Hematology Blood and Marrow Transplant, Internal Medicine, Oncology, Surgical Oncology, Histology, Cell Biology, Cord Blood Biology, Adoptive Cell-mediated Immunotherapy, Transplantation, Hemato-oncological Malignancies, Fibrotic Disorders
Languages: Hebrew, English
Prof. Nagler received his medical training at the Hebrew University-Hadassah Medical School, Jerusalem. He specialized in Internal Medicine and Haematology at the Rambam Medical Center, Haifa, and in Hematopoiesis (MSc) in Tel Aviv University. Between the years of 1986-1990 he completed his Postdoctoral research fellowship in hematology and BMT in California, in "Stanford University Hospital".
In the past 25 years Prof. Nagler has been working in the fields of bone marrow transplantation for haematological malignancies, developing new technologies and innovative approaches. He is one of the pioneeres of the non myeloablative and reduced toxicity allogeneic transplantations for both malignant and non-malignant disorders. His main contributions and scientific interests include hematpoietic stem cell transplantation, haematological malignancies, cord blood biology and transplantation and adoptive cell-mediated immunotherapy including NK cell biology.
Publications in Pubmed:
https://www.ncbi.nlm.nih.gov/pubmed/?term=Arnon+nagler
Clinical and academic experience:
1984-1985 – He was actively involved in research in the field of histology and cell biology at the Tel-Aviv University, also studied hematopoiesis in a research laboratory at the Rambam Medical Center.
1986-1990 – Research Fellow at the Department of Hematology at Stanford Medical Center (Stanford Medical Center).
in 1991 – He conducted research in the Research Institute of DNAX in Palo Alto, Ca (DNAX Research Institute).
1995-1998 – Head of the national cord blood bank of Israeli Medical Center Hadassah.
Since 1990 to 2000 – he was a senior physician in the Department of Bone Marrow Transplantation Center, Hadassah.
Author of numerous scientific articles published in scientific journals.
Laureate Naftali (Naftali Award) for his achievements in research for 1994.
Laureate of the American Society of Transplantation of blood and bone marrow (ASBMT) for the best research.
Laureate of the National Bone Marrow Donor Program (NMDP), the United States for the best research.
Membership in Associations:
American Association of Hematology and bone marrow transplants
Chair of the ALWP of the EBMT
coChair Scientific Council of the EBMT
Member of multiple national and international societies and committees